If you need a company who can handle the smallest of projects as well as the largest of projects with great care and attention to detail, then look no further - Segmented Systems Manufacturing is it.
Get to know us, and you will soon discover why we are one of the fastest growing office furniture manufacturers in the Mid-West.



Let our talented design team bring your ideas to life. Currently we offer the following design services:
We design custom panel based workstations, reception stations and benching stations, free-standing furniture adhering to precise dimensions, custom work surfaces, conference tables and multi-use tables.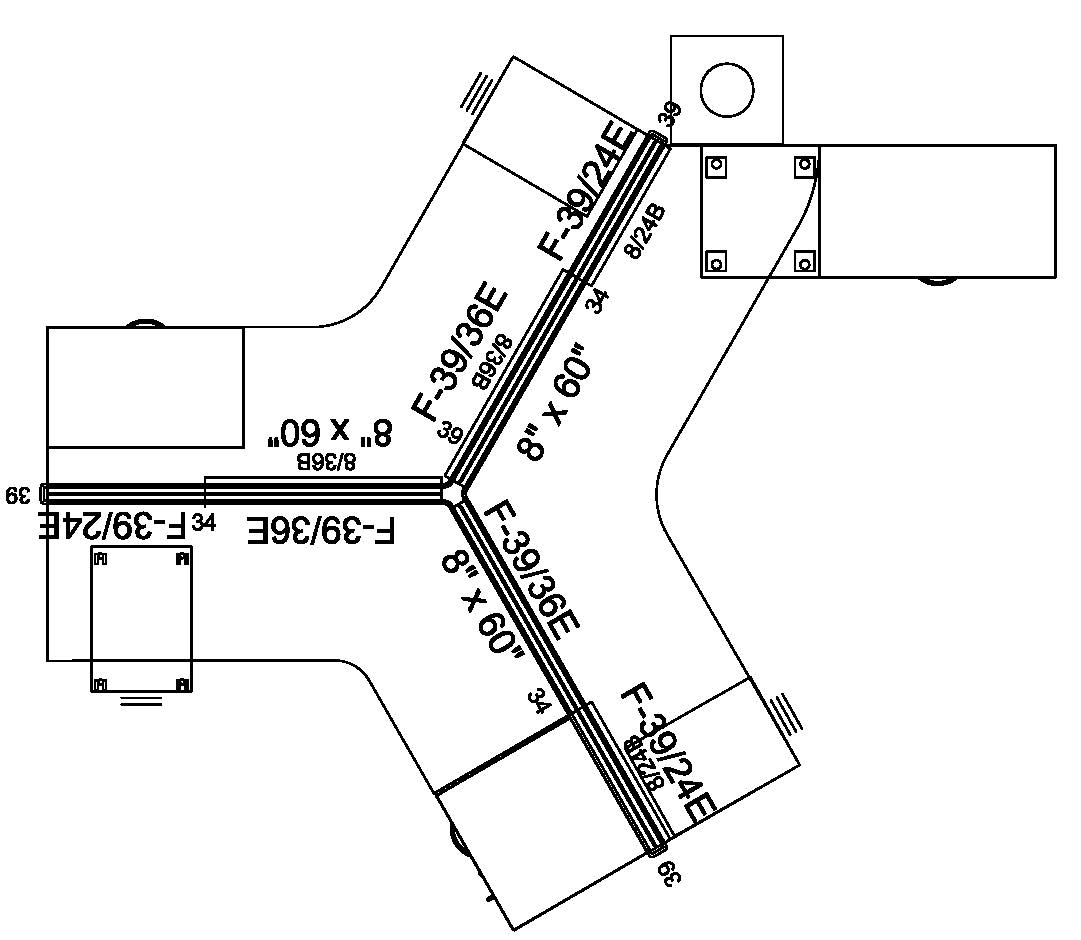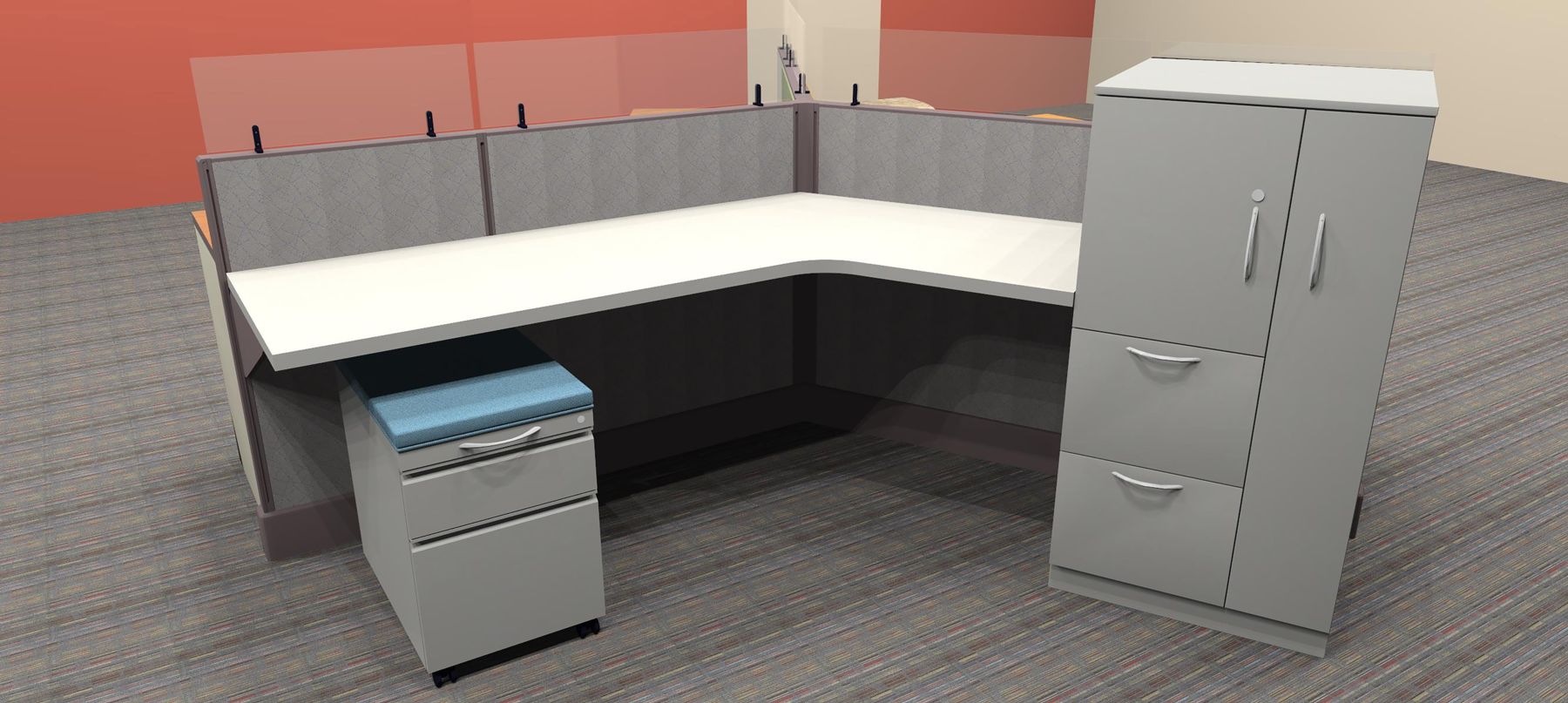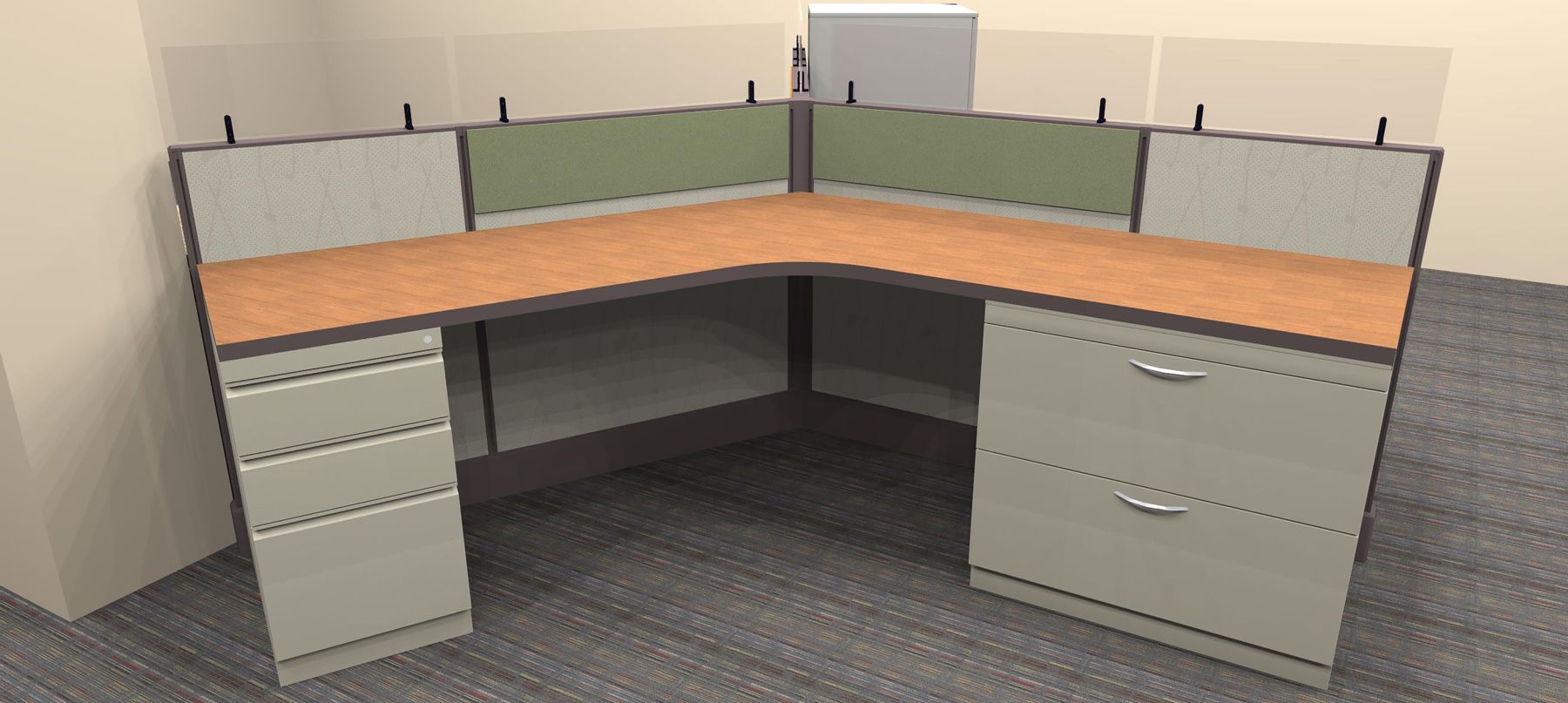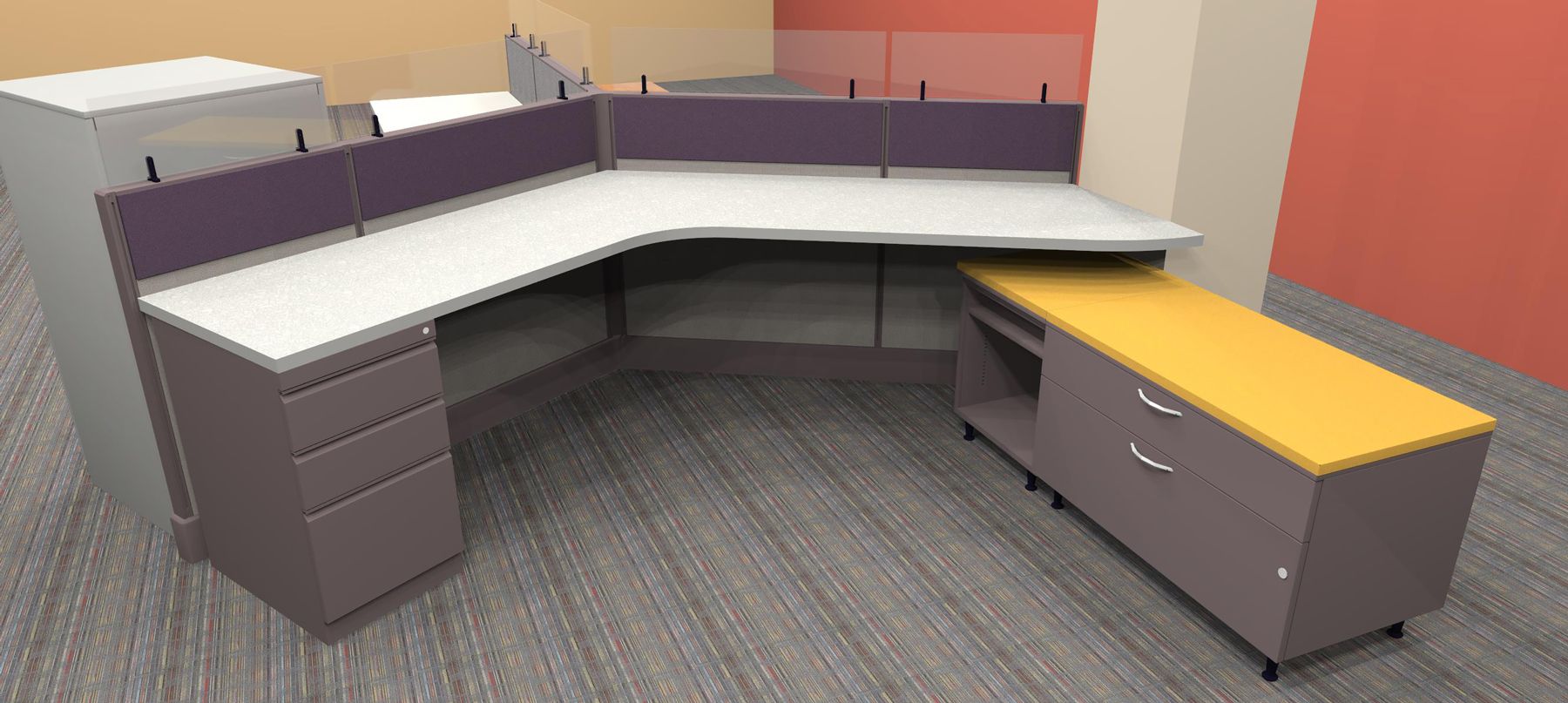 Example of a custom workstation we designed, specified, and assembled.
Want to specify our furniture? Have a RFP to respond to? Our Design Team is ready and willing to assist with space planning, preparing CAD drawings, and writing specifications (pricing & finish specifications). We use 2020 Technologies' programs such as CAP Studio and Worksheet to prepare pricing and furniture plans. In addition, we also use professional desktop publishing tools such as InDesign, Photoshop, Publisher and PowerPoint to create presentations for no charge.
NOTE: For Project Matrix users, we provide pricing files in the form of SIFs that can easily be opened. We also provide PDF files that can be shared with End-Users (especially useful for those who may not have specialized software to open files).
Segmented Systems Mfg. Design Team uses advanced 3D modeling programs to create photo-realistic renderings & 3D walk-throughs of our furniture and the architectural spaces in which they would reside. This allows the end-user the opportunity to view the furniture, in the finish selections they like, in their space before placing the order.
Furniture design
Furniture specification
Photo-realistic renderings & 3D walk-throughs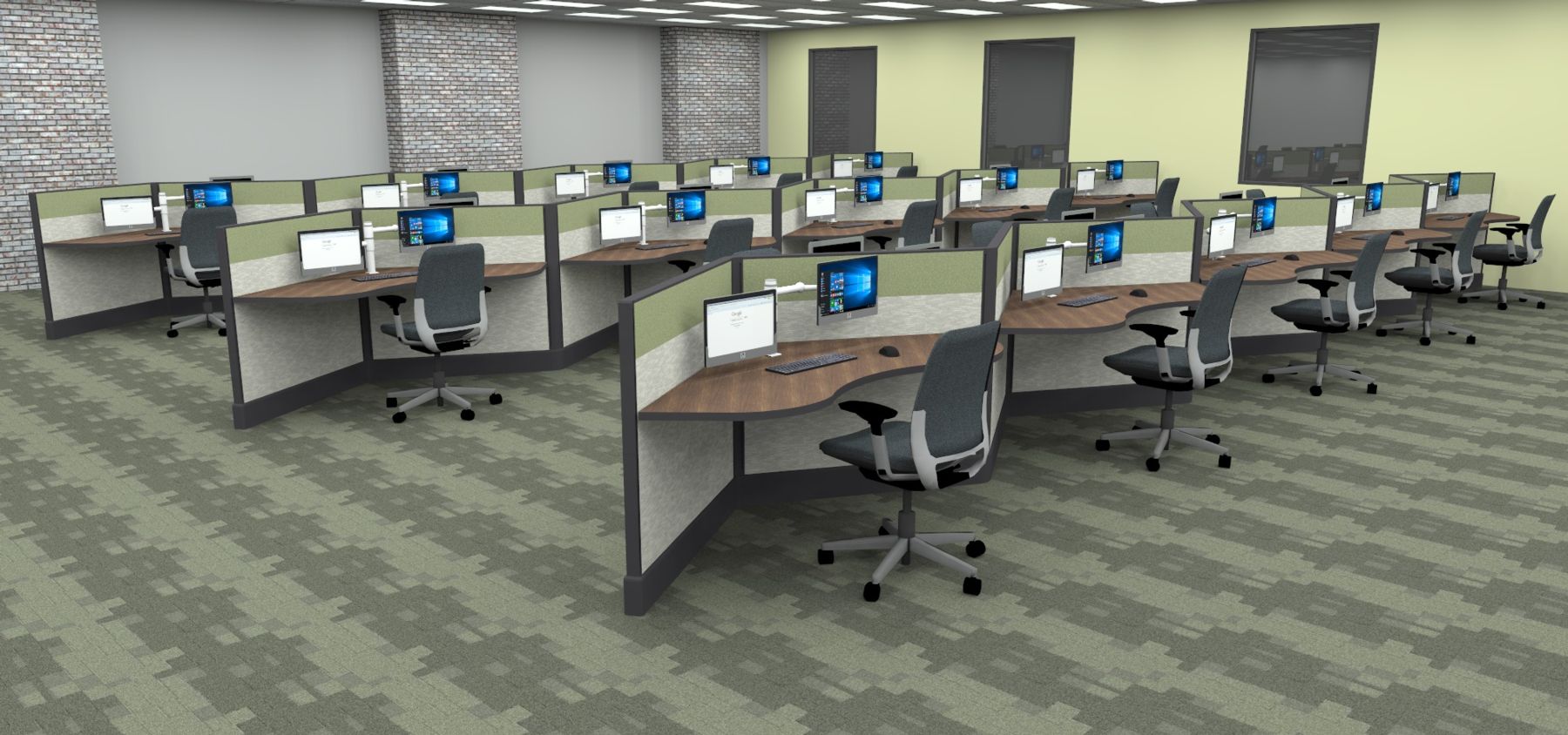 Our Committment to Environmental Stewardship...
Sustainability is at the core of our business. Our efforts to reduce our carbon foot print is embedded in our strategic planning, product manufacturing, logistics, design, and in warehousing. Our GREEN manufacturing processes are second to none. All operating divisions of our corporation are engaged in manufacturing processes focused on environmental stewardship. By recycling and repurposing post-consumer materials, both in our products and in our processes, we reduce our carbon footprint during production and eliminate significant waste that might otherwise go to a landfill.
Through our many years of disciplined manufacturing, we have prevented millions of pounds of waste from going into landfills.
From production to warehousing and shipping, we make sure that we do it GREEN. For example, in our production process we use water based paints & adhesives, we reuse post-consumer materials and components wherever practical, and we engage in a strict recycling program for all manufacturing byproduct. Our warehouses even use energy efficient lighting and motion sensors to turn on the lights only when they are needed.
Our Value Engineered solutions allow you and your customers save money by providing unique design solutions without compromising functionality or aesthetics. Call us to learn more.
We also offer OEM compatible work surfaces at a competitive price point. This offering allows the end-user to customize their existing work environments without having to pay premium pricing for replacement or custom parts and components.